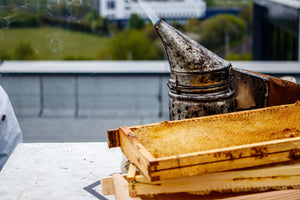 Safety in the Apiary
Training on Occupational Health and Safety and Good Beekeeping Practices. We will discuss the risks involved in beekeeping and how to minimize them. We will explain why the likelihood of death after a bee sting is lower than the likelihood of drowning in one's own bathtub. Additionally, we will provide guidance on what to do in case of a bee sting or swarming.
...
Standard duration is usually around 30-40 minutes. The maximum number of participants in a group during sessions at Pszczelarium's workshop is 12 people. For off-site workshops, there are no restrictions on the number of participants.
Show more
Show less
Product's origin