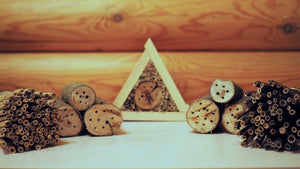 Houses for Pollinators
At the workshop, you will create a so-called pollinator house according to our original design. The interior of the house can be filled with materials selected by us, suitable for different bee species. This way, the house will be adapted to be inhabited not only by common mason bees (unlike most houses available on the market). In the meantime, we present the key elements of the "Helping Bees" workshop.
...
We provide materials and equipment, including personal protective gear. The standard duration is approximately 1-1.5 hours. The workshops can be held at Pszczelarium (maximum 12 participants) or off-site (up to 30 participants). The prices apply to groups of 8 and 20 people, respectively. Each additional participant incurs an extra cost of 150 PLN (net).
Show more
Show less
Product's origin