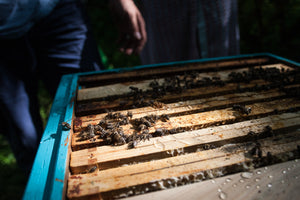 How to set up your first beehive?
A crash course in beekeeping lasting approximately 4-5 hours. During the workshop, participants will gain basic knowledge about beekeeping, from bee biology to an overview of the main beekeeping tasks. They will also learn about setting up a beekeeping operation, the associated costs, and the time commitment involved.
...
Workshop based on a presentation and real elements of a beekeeping workshop. The workshop is designed for beginner beekeepers or individuals with no experience. The maximum number of participants in a group during the workshop at Pszczelarium is 12 people. For off-site workshops - no restrictions.
Show more
Show less
Product's origin