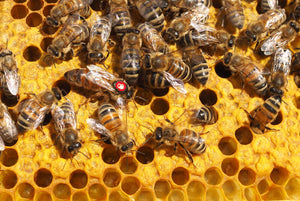 Bee Queen
Bee Queens from our own breeding in 2023. Breeds: Carniolan (CAR) or Caucasian (CAU). Our own selection based on Prima and Gema lines (Carniolan) or WG line (Caucasian). Naturally mated and artificially inseminated queens (also known as one-day queens).
Shipping or personal pickup available.
...
Bee queens reared from our best hives: gentle, non-swarming, hardworking.
Show more
Show less
Product's origin