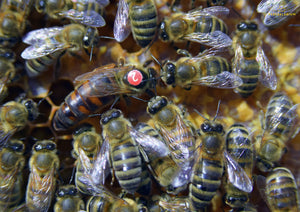 Electronic microscope - additional option for workshops
As an option for virtually every workshop, including the open stand format, we bring along a microscope, which allows us to show elements of combs, the anatomy of bees and other insects, as well as samples of products in close-up. We can also direct the microscope to the glass hive, providing a macro view of bees. In short, we present the world of bees from an unexpected perspective.
...
The microscope image is displayed either on the integrated monitor with a size similar to an A5 sheet of paper, or it is transmitted to a television or projector via an HDMI cable.
Show more
Show less
Product's origin