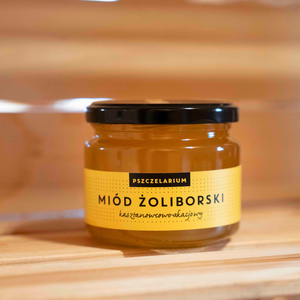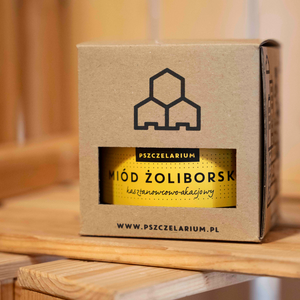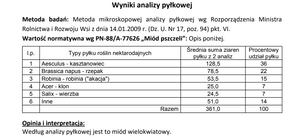 Żoliborz Horse Chestnut-Acacia Honey, 0.42 kg
Horse chestnut-Acacia Honey, collected by bees inhabiting the green Żoliborz district, specifically from the rooftop on Mickiewicza Street. We would like to invite you to try it. In this exceptional honey, the delicate flavor of horse chestnut and the soothing properties of acacia blend perfectly, creating a unique and harmonious taste bouquet.
The composition of this honey also captivates with its diversity.
Composition: Aesculus – horse chestnut 36%; Brassica napus – rapeseed 22%; Robinia – acacia 15%; Acer – maple 7%; Salix – willow 14%; Other 14%
Product's origin