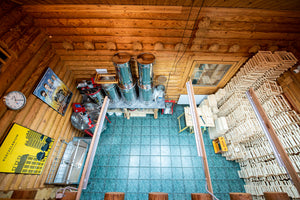 Secrets of the Beekeeper's Workshop
During this tour, you will discover the lesser-known and obvious aspects of a beekeeper's work. You will have the opportunity to see usually hidden workshop elements, such as equipment for harvesting propolis and pollen. You can also enter the storage area and parts of the workshop where beeswax is collected. We recommend combining this tour with a visit to the beehives.
...
Standard duration is approximately 45 minutes. The classes take place in the Pszczelarium workshop. The maximum number of participants in one group is 12 people.
Show more
Show less
Product's origin