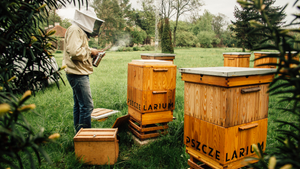 We help nature and protect bees by giving them a new home
Adopcja uli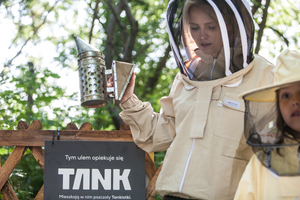 If you don't have the space or budget to set up an urban apiary
We help nature and protect bees by giving them a new home. Cities are usually under-bee, which means that there are too few bees to effectively pollinate the surrounding vegetation. Thanks to the subscription (fee for the adoption of hives), we can maintain the studio, pay for the work of beekeepers and take care of bee families. Together with you, we determine whether and how the street should be painted. As part of the subscription, we can paint the street in any color and apply a graphic and text element.
What is city hive adoption?
On the map below, we have marked the areas where we already operate. We can expand our activities to other cities if there is such a demand. In some urban locations and all suburban locations, we can make part of our apiary available for the adoption of hives.
We have over 20 years of beekeeping experience and the knowledge necessary to safely run beehives in the city.