Why we want to invite bees to the city together with you
Setting up apiaries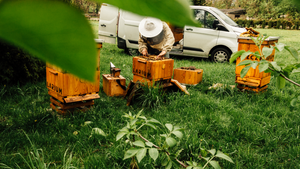 We bee the cities!
We put apiaries where there have been no pollinators so far. Honey bees in the city will find favorable living conditions and effectively pollinate the surrounding plants. Around the apiary, we can create an educational or volunteer program or simply conduct great workshops. We build interest in the life of bees, good honey and environmental protection. Every flower counts! Together, we help insects by taking care of pollinator-friendly urban greenery. We will help in changing the lawn into a meadow or in introducing melliferous plantings, which will be widely approved by both insects and people. Great honey from your hives will become a delicious souvenir or gift.
Running an urban apiary is a responsible task
Urban beekeeping requires 4-5 times more work per hive than traditional beekeeping, e.g. due to smaller apiaries, travel times and access to hives, more careful service, higher standards of work and safety, separate and low-tonnage acquisition and packaging of honey. In order to be able to help bees and cover the costs of professional care, we charge remuneration in the form of an annual subscription fee, consisting of two components: a service fee and a honey fee. We assume that we deliver at least some of the honey to you.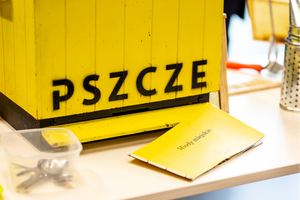 Further steps...
We carry out an on-site inspection to determine whether the hives can be placed safely, with acceptable access and in accordance with the law (there are restrictions resulting from the provincial governor's ordinances, decisions of the veterinary inspector or regulations for maintaining order). This enables us to submit an offer, determine the details and text of the contract. After concluding the contract, we prepare the hives and bee colonies. We usually place the bees in the period April-September, but it is possible to place the hives at a different time depending on the weather. Bees placed in a new location before June will still produce honey in a new location in a given calendar year. We visit the bees on average once every 2 weeks, and in the meantime we work in the back room.
We have over 20 years of beekeeping experience and the knowledge necessary to safely run beehives in the city.