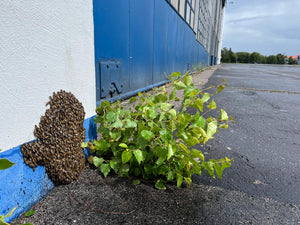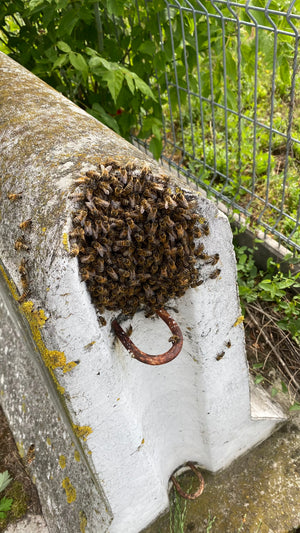 Beekeeping intervention
As experienced beekeepers, we offer professional beekeeping intervention services. For example, we safely relocate bee swarms from places where they pose a problem, and we can also assist in relocating nests of other insects or help fellow beekeepers with their apiaries.
The basic price for our services is 300 PLN gross, but the final cost depends on the scope of work, which will be discussed before commencing the intervention. In case it turns out that the intervention cannot be carried out on-site, we charge a basic fee of 60% of the standard rate (180 PLN gross).
...
In our offer, we guarantee professional service, individual approach to each assignment, reliability, and dedication to the work we perform. If you need beekeeping assistance or help with bees or wasps, feel free to contact us, and we will take action to solve your problem in a way that is safe for the bees and satisfactory for you. We welcome you to take advantage of our services and to get in touch with us to discuss the details and pricing.
Show more
Show less
Product's origin