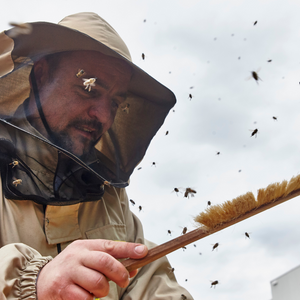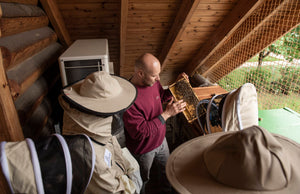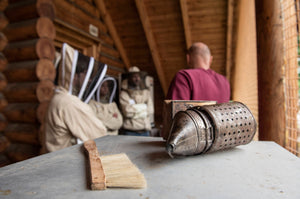 Beekeeping course 2023 - basic level
A dedicated beekeeping course designed for novice beekeepers or individuals who are just starting to explore the incredible world of bees. During the course, you will receive comprehensive knowledge that will enable you to independently manage your own apiary. The course is conducted simultaneously in three locations: Warsaw, Mikołów near Katowice, and Pławce near Środa Wielkopolska.
Dates of the 2023 sessions (9th edition of the course):
April 22nd

May 27th




June 17th



August 5th
September 2nd
Location:
Warsaw - Pszczelarium Workshop and Apiary, wooden house on the square at Konduktorska 17 (occasional sessions may be held in other apiaries within the city)

Katowice - Silesian Botanical Garden in Mikołów near Katowice

Środa Wielkopolska - Pszczelarium Workshop and Apiary in Pławce
All sessions are scheduled on Saturdays and run from 10:00 AM to 2:00 PM.
Payment can be made in two installments: 50% on the day of reservation and 50% before the first day of the course.
...
The classes have a practical nature with elements of theory. Topics covered: types of hives, honeybee biology, bee diseases, beekeeping workshop, and apiary management from January to December. The session dates are carefully selected to enable hands-on experience in real apiary and workshop tasks: from frame preparation to swarm prevention, and winter inspections. We provide beekeeping suits and equipment, as well as a comprehensive set of electronic materials. Detailed organizational and logistical information will be sent before the course begins. We are more than happy to answer any additional questions you may have through email: info@pszczelarium.pl or via the Messenger application.
Show more
Show less
Product's origin