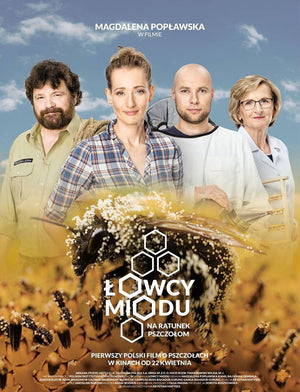 The Honey Hunters DVD
Honey Hunters" is the first-ever winner of the "Green Oscar" - Panda Award in the history of Polish cinematography. During the WILDSCREEN festival in Bristol, the jury led by Sir David Attenborough described the film as "profoundly human, different from most films about wildlife and the natural environment.
...
The film addresses the global issue of bee decline, showcasing beekeepers and urban beekeepers. Their experience, passion, and the harmonious relationship with nature, which has been preserved and carefully cultivated from ancient times, provides insight into how to save bees and humanity. Observing their work, we journey through Polish forests, across the rooftops of Warsaw and Paris, and reach the Ural Mountains and Nepal. After watching this film, you too may be inspired to become a beekeeper!
Show more
Show less
Product's origin