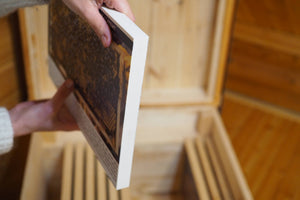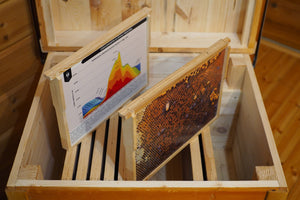 Educational hive
Educational hive consists of a bottom board, a brood box, and a cover. The hive includes 10 frames designed for the Wielkopolska frame system with double-sided prints. The set comes with educational boards featuring unique photos and interesting graphics with engaging descriptions. In total, the hive contains 20 custom educational boards.
As a standard, we provide the hive in either wooden or plastic material, both suitable for custom painting.
...
It will work perfectly as a teaching material for schools. Illustrated frames present the most important aspects related to bee biology and beekeeping. The hive brings the incredible world of bees closer to both children and adults, demonstrating how extraordinary and essential our winged friends are.
Show more
Show less
Product's origin